The need for businesses to be able to better manage mobile devices used across their organizations is growing, and leading technology companies have started offering a variety of different MDM (Mobile Device Management) solutions. The current total value of the MDM market is worth billions, and only increases with each passing year as more employees start using mobile devices at work and as more companies start embracing not only BYOD (Bring Your Own Device) policies, but also the Internet of Things (IoT).
Companies are implementing MDM solutions to optimize the functionality and security of mobile devices (both company-owned and personally owned) across their enterprises, while simultaneously protecting company networks -- and in 2016 alone spent close to $2000 per employee mobile device to achieve that optimization.
With its rise in importance and relevance across an enterprise, implementing an MDM solution is no longer strictly the responsibility of technology or security departments inside an enterprise anymore. All members of top management across an enterprise should be invested in implementing an MDM solution for their organization, as it will affect operations and budgets within every segment of an enterprise.
Here are five questions the CFO, CMO, CEO, CIO, COO, CTO, CSO, and everyone else in the C-suite should consider before implementing an MDM solution for their enterprise.
1. What Operating Systems and Platforms Will the MDM Solution Support?
When considering an MDM solution, executives need to consider what operating systems it will support. There are quite a few operating systems available, such as Android, iOS, Windows, Blackberry, Symbian and others. Every day, enhancements are made to devices' operating systems to make them faster, increase their storage space, and more -- but the best MDM solution for an enterprise will support not only the operating systems that most of its employees are already using on their personal devices, but the operating systems in use across all mobile devices in the organization.
Executives should also consider other platforms within their organization that will need to work with the MDM solutions being considered, such as application management platforms, security solutions, and IoT devices. While some MDM solutions offer a suite of products that include security, application management, and IoT -- and don't kid yourself, IoT will get to your company in some way sooner rather than later -- others do not.
2. What Customization Capabilities Does the MDM Solution Offer?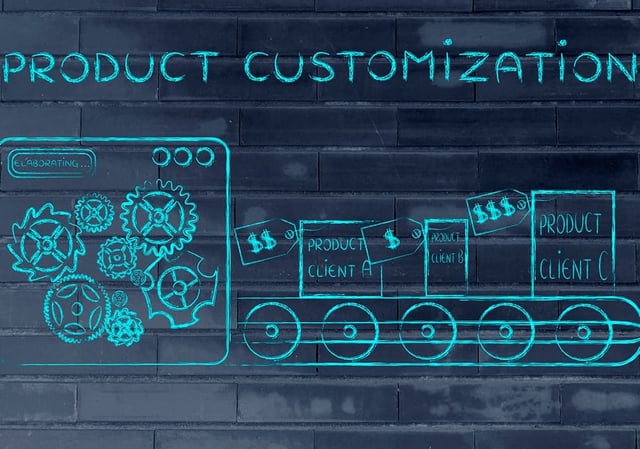 It's important for top management to only consider MDM solutions that can be customized according to their existing company policies and requirements. In mobile device management, there is no such thing as a one size-fits-all solution. An ideal MDM solution will be customizable to match an individual organization's restrictions and requirements.
It's also important to note that there are some MDM solutions better suited for different industries. One solution may be better for healthcare, for instance, while another is better suited for IT. Regardless, enterprise executives should only consider MDM solutions that can effectively cater to their organization's unique needs and requirements on a day-to-day basis.
3. Will the MDM Solution Integrate with Existing Systems Used by the Organization?
An ideal MDM solution will not only support operating systems and platforms already being used across an enterprise, but it will also be able to easily integrate with any existing systems being utilized within an enterprise. The MDM solution should be able to easily integrate into other management workflows, directory services, administrative systems, application systems, etc. It should be able to integrate with all existing systems handling sensitive company data. And at the risk of being repetitive (but don't say you haven't been warned!), it should be able to integrate with your company's current and planned IoT systems.
4. What Features Does the MDM Solution Offer?
Another important thing for executives to consider as they review different MDM solutions is what type of features the solutions offer. Which MDM solutions offer the specific reporting capabilities the enterprise needs for different departments? Will the solution offer reporting on individual device activity? Some other important features executives might want to consider for their company's MDM solution include remote configuration capabilities, device locking controls, data wiping, detection of risky behaviors and apps, as well as encryption capabilities for devices.
5. What is the Overall Cost-Benefit Analysis of Implementing the MDM Being Considered?
Finally, executives need to consider whether the costs for implementing their MDM solution will outweigh all the benefits it will offer. Some solutions will have all the bells and whistles, and pricetags to match, while other solutions will forego seldom-used functionality in exchange for a lower price-point -- and it's up to company executives to figure out where on that spectrum they need and / or want their mobile device management solution to lie.
If top management officials of enterprises pause for a few moments to ask themselves the questions above, they will be able to find the best MDM solution for their organization before they spend a dime or minute implementing the wrong one.
If you're considering a mobile device management solution for your own company, click the button below and get a free demo of Wireless Watchdogs to see how it can help you.